What Yoga Retreats in Costa Rica are Available?
In response to the spiritual enlightenment and emotional relaxation that many people have found in the natural surroundings of one of the richest habitats surviving on Earth, Costa Rica's hoteliers and resort organizers have developed the country into a jewel of meditation as well. Besides the ecotourism and recreational aspects of this Central America nation, which houses 1/25th of all the species on the planet and which is now over 25% protected land, yoga retreats in Costa Rica are now among the best in the world, too.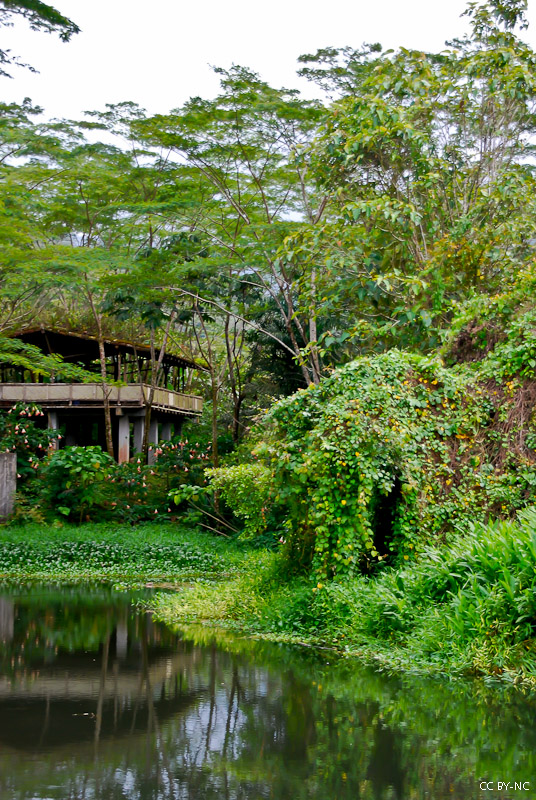 Although it is relatively small in land area, the thick vegetation and richly living wilderness that blankets much of Costa Rica gives you plenty of peaceful, isolated places. With the inspirational yet soothing rhythms of teeming tropical life around you – the beauty of a raindrop crystallized into spherical, silver perfection at the tip of a leaf, or the hieroglyphic flight of birds against a deeply tinted jungle sky at sunset, your mind can easily be transported away from the small affairs of everyday life and open up to new perspectives of tranquility and philosophic calm.
Finding refreshment in these surroundings is made easier by the kindred spirits who also come to the yoga retreats in Costa Rica. With likeminded people around, you can easily find a group to practice your exercises with, attuning your energies to theirs in a shared mandala of spiritual uplift. Likewise, they will understand fully if you need some solitary time to shed the shackles of your identity and attune yourself to the flow of life around you.
What Conditions can You Expect during Yoga Retreats in Costa Rica?
Yoga retreats in Costa Rica can take many forms, from those centered entirely on the bodily and mental exercises which comprise the practice of yoga, to those which make yoga little more than a set of morning warmup exercises before venturing forth on a day of ecotourism amid the trees, waterways, and overflowing animal life.
The kind of yoga retreat you look for depends partly on how deeply and constantly you want to get involved in this meditative practice. If you are just looking to dabble a little, then a standard ecotourist hotel or resort that offers a small yoga program is probably enough. However, if you want to explore the mysteries of yoga more fully, and want to spend more of your time meditating and exercising than any other activity, you should look for a retreat that is mainly focused on yoga.
Some yoga retreats in Costa Rica go so far as to grow much of the food that you eat (a vegetarian menu, naturally) in plots beside the lodgings, and may even allow you to participate in the cultivation as part of developing a greater awareness of the world around you and getting in touch with the complex simplicity of the elements that make it up. Drinking fresh water from a natural spring, helping to grow your own food, and being surrounded by the boundless profusion of tropical nature will help ease your thoughts towards a mindset better adapted for yoga's peaceful tenets.
Yoga retreats in Costa Rica also vary in character depending on their location. Another of our articles, which you can find here, gives details on what you can expect from retreats in various geographical locations and habitats in the country.
Can You Pamper Yourself with Yoga Retreats in Costa Rica?
Although more rigorous yoga retreats can be had in the tropical surroundings of Costa Rica, it is also possible to indulge yourself with much more luxurious yoga activities as well. Some yoga retreats are as much spas as places of relaxation and spiritual enlightenment, and if you are in the mood for being thoroughly pampered while you are on your yoga vacation, then these are an excellent choice, assuming that you can overcome any pangs of guilt about abandoning the simple asceticism that some yoga practitioners prefer.
These yoga retreats feature a large number of additional services besides a program of yoga meditation. For example, you may be able to alternate your periods of exercise and contemplation with spa treatments such as body polish, hot mud treatment, or aromatherapy. You may loosen up before or after your yoga sessions with a professional massage, and undergo various other treatments that are perhaps not very enlightening, but certainly make you feel good.
What Extra Features do these Deluxe Yoga Retreats Offer?
Such yoga retreats usually retain their vegetarian character, but the food served is prepared to gourmet standards to titillate your taste buds as well as nourish you in a guilt free manner. You will also find such modern amenities as high speed Wi-Fi Internet, swimming pools, surfing expeditions (if the coast is nearby), and entertainment performers such as dancers, musicians, and so forth on the retreat's program.
This is more of an "exotic vacation with yoga overtones" than a pure exploration of yoga, but there is nothing wrong with that either, if that is what you need to relax and get back in touch with yourself after escaping the stress of everyday work and troubles.
Are there Yoga Retreats in Costa Rica that Involve Nature More Heavily?
Costa Rica's primary features are its natural treasures, increasingly protected in a network of public and private reserves and parks. Half a million species are crammed into the narrow land mass of this nation, one of the highest concentrations of plant and animal life to be found anywhere on our world. From brilliant tropical birds like hummingbirds, parrots, and ibises, to mammals like the jaguar and spider monkey, to amazing blue morpho butterflies or the fierce red-brown legions of army ants, you will have many neighbors from an older world more deeply in touch with nature.
Some yoga retreats in Costa Rica focus on combining appreciation of nature with yoga exercises both internal and external. These retreats may offer organized meditation sessions in the jungle, where the timeless beauty and balance of nature helps you to swiftly achieve the proper frame of mind. Others may carry out contemplative walks through particularly inspiring areas of landscape, past waterfalls or views over forest-clad river valleys.
With so many possibilities, there are dozens of different ways you can work a yoga program into ecotourism, and enjoy both the benefits of this ancient Hindu spiritual art and of viewing the endless variety of Costa Rica's overflowing cornucopia of natural life.