Eco Hotel Costa Rica
Imagine lying in a hammock under a hundred year old ficus tree, spider monkeys scrambling through the branches above you. You sip on your guanabana fruit juice, having just completed a late morning swim in the ocean. One of the staff walks by and says, 'everything ok this morning?' You answer with your newly learned Costa Rican lingo, 'Pura Vida Mae' (the pure life my friend). Why would you want to be anywhere else than here?
What is Special About a Costa Rica Eco Hotel?
Eco hotels are the smartest choice when vacationing in Costa Rica. They offer an experience that other hotels overlook. Your conscience can rest knowing that you're staying in a hotel that is dedicated to conserving the environment and supporting the local community.
A good eco hotel has designed its look and feel to work in conjunction with the habitat it's situated in. It has successfully blended its architecture to match and accentuate the landscape. They are known to use recycled woods for building. Water drainage systems are often designed from recycled truck tires. They create thatched roofs from local palm trees. Many times their hot water systems are generated from natural fire burning furnaces and not from electrical ones. Much, if not all, of their electricity is powered by alternative sources like wind, water or solar power. Much of their peripheral lighting can come from recycled oil lamps.
Eco hotels use water wisely. They catch as much rainwater as they can use. They intelligently direct drainage around their structures to insure proper erosion and minimal habitat damage. They often devise grey water collection and filtration systems, so that reusable waters can be put back into the environment.
Eco hotels train their staff members to be aware of their impact on the environment. They are taught to use soaps and detergents that will not harm the earth. Paper, supply and food orders are requested in larger quantities to cut down on packaging materials. This also results in less fuel purchased, less emissions and less travel on the natural roads leading into the establishment.
Usually eco hotels will minimize the amount of structures built on the location. This helps to keep more trees from being cut, prevent future drainage problems and possible destroying animal habitats.
Costa Rica Eco Hotels are Supporting the Community
In addition to the above mentioned admirable eco hotel qualities, community support may be the most crucial and impacting benefit of all. When a responsible eco hotel builds, it employs local construction workers. In doing so, they also help to reeducate these workers on modern 'green' methods of building. Once built, the hotel employs locals to work in every facet of the hotel's operations.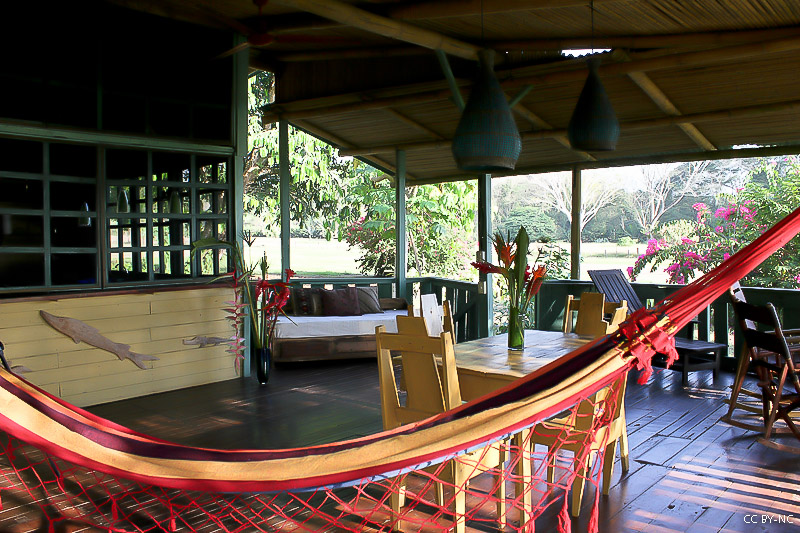 Community farmers are employed to grow and supply quality fruits, vegetables and meats that are as organic as possible. Local women and artists are asked to produce crafts to be sold in the gift shop. Local performers are often able to put on shows or play their music at cultural evening events.
Education of the general public is another goal of an eco hotel. Teaching the locals about conservation ideas helps everyone in the area. Teaching kids not to litter, offering insight into harmful chemical product use, and providing projects for animal or land management and rehabilitation are key to the survival of any eco hotel.
Eco hotels normally set aside most of the land they own, and even adopt neighboring lands, to protect and restore. Reforestation and rehabilitation of destroys lands is an integral part of running an eco hotel. When adjacent lands to the hotel are maintained, animals and wildlife return to their original numbers and the whole region flourishes once again.
Eco tours are some of the fondest activities also offered through these establishments. Local guides are trained and supported by the hotel to lead guests through virgin wilderness, informing them of all the wonderful animals, insect and plants they encounter.
Choosing the Costa Rica Eco Hotel that Suits You
Make sure when you choose your eco hotel you have checked out its mission statement, its affiliations, its awards and recognized efforts. Many eco hotels advertise as such, but sometimes only use the eco-principles as a way to attract tourists. Be smarter than the average tourist, do your research.
There are many hotels to choose from, so make sure you have a clear idea of what you want to get from your vacation. If you are a bird enthusiast, seek out a hotel that offers birding tours, or that has focused on creating birding sanctuaries. If you are seeking rest and relaxation, you will certainly want to stay at an eco spa hotel. Maybe you want to practice yoga or healthy eating. There are certainly a number of wellness directed eco hotels to choose from as well.
Popular Locations for Eco Hotel in Costa Rica
One of the greatest things about an eco hotel is its location. They are usually placed in the middle of exquisite natural surroundings. If you're looking to stay in an eco hotel, it's best that you know what kind of experience you want.
Corcovado National Park
Offering some of the most unspoiled and diverse land in the world, this park is a paradise destination. Eco hotels here can offer jungle excursions, beach trips, and ocean diving and sailing amongst other things.
Manuel Antonio National Park
Smaller means fuller for this park. Nestled into the center of the Pacific coast, this park is home to amazing beaches, wild jungles and boasts the presence of the Titi monkey that is only found in this specific park.
Arenal National Park
Surrounded by farmlands, small hills and forests, this fully active volcano is a sight to see. Horseback trips, hikes and even four wheeler excursions are available around the area. Getting the right eco hotel means a possible shot at the lava lightshow during a clear night.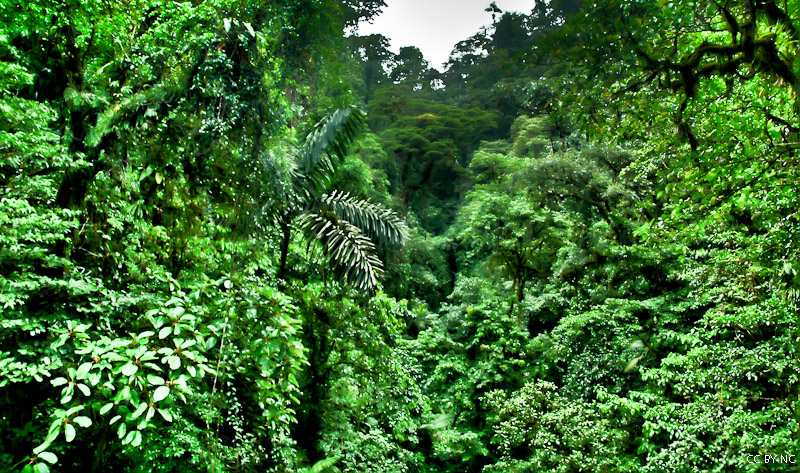 Guanacaste National Park
Named for the beautiful Guanacaste tree, this dry forest is lined with some of the country's most popular beaches and some that are yet to be overrun. Search out your eco hotel carefully and you may have the most private Costa Rican experience possible.
Tortuguero National Park
Boat through the mangroves, walk along the thick jungles or spend your nights watching giant turtles nesting in the sand. This is a raw land, one that will stick with you for the rest of your life.
Monte Verde Cloud Forest
Just as it is named, this forest, covered thickly by low-lying, fast moving clouds is a nature enthusiast's dream. The zip-lines through the tree canopy are some of the best in the world. Eco hotels here give you a perspective of Costa Rica found nowhere else.
Book your next vacation at an eco hotel. Give yourself the treat of authentic nature, it's guaranteed to leave a lasting impression.